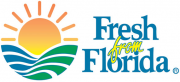 Dakin HEAVY CREAM
Our FRESH (not UHT) Heavy Cream is rich in flavor! Make incredible creamed soups and dishes or dress up your desserts with the freshest, most heavenly cream on earth! We enjoy making homemade butter and adding spices or fresh local honey.
DID YOU KNOW? Butterfat is where some of the hidden benefits hide, like conjugated linoleic acids (CLA's), a known cancer inhibitor, which comes from FRESH (not dried) GRASS.
Available in half gallons through wholesale distribution OR at Dakin Dairy's Farm Market during season.
Nutrition Facts
DAKIN HEAVY CREAM
Amount Per Serving (1 tbsp)
Calories 50
Calories from Fat 45
% Daily Value*
Fat 5g8%
Cholesterol 20mg7%
Sodium 5mg0%
Potassium 0mg0%
Carbohydrates 0g0%
Protein 0g0%
Vitamin A 200IU4%
Vitamin C 0mg0%
Calcium 20mg2%
* Percent Daily Values are based on a 2000 calorie diet.
Ingredients
Contains less than 1% of each of the following ingredients: Guar Gum, Carrageenan, Locust Bean Gum, Standardized with Dextrose, Minimum 36% Milkfat.
Storage and Handling
Refrigerate at 33°F-38°F. Freshest tasting within 5 days after opening.
VIEW MORE PRODUCTS